Online shipping has become the new norm with the function of reliable shipping companies who assist online sellers connect with their customers in the best way.
The best methods in parcel and shipping services have certainly bought in an important change in the outlook of shipping online.
Now you can contact domestic and international currier companies that are transporting content worldwide and locally at a reliable rate. Every shipping company differs in the service they provide for their customers.
How do we help you to find the lowest shipping price for you?
ShippinToGo is the world's largest comparison field for the calculation purposes between different shipping fees among companies.
ShippingToGo allows you as a customer to use well detailed data-based calculator which includes very credible shipping costs based on ten's of thousands shipments.
We compare the different shipping costs between the biggest companies in the market to give you the best price in the market directly related for your specific needs such as: delivery arrival time, package size, costs, etc.
Please use our calculator on our home page to find the best price for you.
You can also read more about us to understand how we make your life easier.
How can you find the best shipping service?
Before picking the right courier company for your store, you may ask a couple of questions like:
How much does the shipping cost? (Do comparative analysis with rest of shipping companies)
How do they manage to shipment?
Do they charge a fee for weekend delivery?
How they manage hazardous material?
Which are the chief trusted shipping firms?
Does the same shipping company offering international courier service offer domestic delivery too? You need to search well before choosing a suitable company for your company.
If you are dealing with a brig retail firm, you may want to influence large areas, for enhancing your business reach.
And this can be acquired by looking for the service of reliable international shipping companies that will assist you to spread your work to international locations.
What is International Shipping Rates?
Shipping rates are the direct charges associated with moving content from a shelf in your warehouse or shop to a customer's destination.
These rates include but are not limited to:
The cost of packaging, boxes, stickers, and tape.
The fee of paying an employee to receive, pack and dispatch an item.
The fee of a courier to gather and deliver an item.
The rates of import/export charges when shipping internationally.
What are the Best Courier Companies with Feasible International? Shipping Rates
FedEx
FedEx makes international shipping steadier.
This company offers tools to proceed with your international shipping process more accurately and efficiently.
Key features are instant access to vital shipping information, the aptitude to reuse and save harmonized code system, and the calculating taxes and duties for repeat shipment.
Shipping Couriers from the U.S. to another Country​
Get your parcel on the next flight for delivery in 24 hours to most international territories and states.
Reach there within 1 to 3 business days, transporting up to 220 territories and countries, or in 2 to 5 business days to 215+ territories and countries.
FedEx can deliver packages 100% of Canadian homes and businesses in 2 to 7 days.
Choose a reliable delivery option for critical freight consignments by putting them on the next available flight. You can also send international shipments over 150lbs quickly in as little as 1 business day.
Here is the international shipping rates comparison of reliable shipping companies-
| Courier | Service | Delivery Time (claim) | Cost (Retail pricing) |
| --- | --- | --- | --- |
| USPS | Priority Mail International – Small Flat Rate Box | 6-10 days | $36.45 |
| USPS | First-Class Package International | 7-15 days | $26.36 |
| USPS | Priority Mail International | 6-10 days | $51.44 |
| USPS | Priority Mail Express International | 3-5 days | $67.28 |
| USPS | UPS Worldwide Expedited | 2-5 days | $127.05 |
| USPS | UPS Worldwide Saver | 3-5 days | $137.15 |
| FedEx | International Economy | 4-6 days | $113.69 |
| FedEx | International Priority | 1-3 days | $118.72 |
FedEx also offers transportation, technology, and global trade solutions you need to enhance your e-commerce business worldwide with FedEx cross-border.
Assess your present distributing approach and prepare for what's next with mini-guides at every step.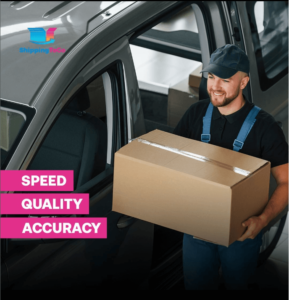 FedEx Ship a single envelope or package​
FedEx courier manager Lite is a streamlined, simple way to ship a one-piece package or envelop.
With FedEx courier manager you can:
Send parcel without signing up a FedEx account.
Email the shipping label to the recipient or to yourself.
Send a Parcel using your tablets, phones, or laptop.
FedEx Ship regulated items or multiple packages
Use FedEx courier manager at fedex.com for entree to advanced features intended to manage international shipments of any weight & size.
With FedEx ship manager you can:
Announce an item over $2,500 USD
Ship content with an export license
Take suitable measures to handle hazardous goods, restricted items, or dangerous materials.
DHL International Shipping Rates​
DHL is the global market leader in courier delivery and international shipping. Their international and domestic shipping rates fall under the middle range compared to other courier companies.
Like the rest of the shipping companies, the DHL shipping fee will be dependent on multiple factors including the dimension of the package, company policies, and delivery speed. Below you will see a breakdown of DHL's description and rates of their service for 2021.
DHL International and Domestic Rates: What Are the Differences?
Regardless of whether you want your courier delivered in the morning, afternoon or at night, you can get a DHL quote created on the size of the package, destination, and choice of carrier.
Here are the DHL shipping rates per service.
| Courier | NY to London (5lb package) |
| --- | --- |
| DHL International | $288 |
| UPS Worldwide Expedited | $400 |
| FedEx International Economy | $454 |
| USPS Priority Mail International | $99 |
As stated, DHL is an international carrier and a popular service for many eCommerce businesses shipping their courier internationally.
DHL international shipping rates are expensive compared to domestic ones. You can estimate DHL international rates using a DHL shipping calculator.
You will have to mention your size of package/ dimension, location, size, and the intended destination to find a feasible DHL quote
DHL Domestic Rates​
DHL also provides domestic shipping, for those transporting to ship couriers within the country.
Unlike international courier, sending parcel domestically provide a time-guaranteed delivery. In most cases, they guarantee delivery by the end of the next business day, mentioning that there are no valid upcoming weekends or holidays.
The DHL shipping rates for domestic parcels are affordable. However, just like DHL international rates, they are reliant on the size of the package and the distance to the destination.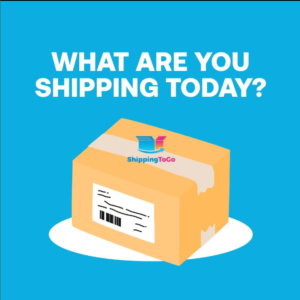 What about Shipping Surcharges?
The DHL international shipping rates are impacted by surcharges for particular courier services. DHL does this while making sure that the surcharges availed are balanced for all clients.
Fuel surcharges: It marks any weight charges on the shipment or the rest of the transport surcharges. Fuel surcharges are consequent from public fuel indices.
Remote area surcharges: It applies to shipments assembled and delivered to locations that are significantly distant from central towns and generally challenging to serve. They apply to both international and domestic shipments.
Overweight Surcharges: Fixed surcharges applied to each shipment with a weight exceeding 70kg. Similarly, it is practical for both international and domestic shipping.
Oversize Surcharge: It fixed charges on international and domestic shipments with dimensions beyond 120cm.
Non-stackable Surcharge: It is practical to any pallet on international and domestic shipments that can't be stacked because of its packaging shape and content.
Dangerous Goods: DHL ships an acceptable quantity of hazardous elements and dangerous consignments. However, such shipments are charged and assessed at different DHL international rates.
Security Surcharges: DHL charges additional rates when shipping to a destination state with elevated risks due to war, civil unrest, and terrorism threats.
How Does DHL Calculate Shipping Costs?
International DHL shipping rates are calculated by considering several factors, including the sizes of the shipment, the average value of the company, and the speed of shipment.
Acknowledging DHL shipping rates is important for a trader who needs to design a budget that meets the client's needs. The retailer should think about how rates will affect the customer.
If you charge clients overly high, you will likely lose a client to a competitor. On the other hand, minimum charges will likely generate less revenue to sustain your trade.
Calculated Shipping Costs​
Calculated shipping is a fundamental way of calculating shipping costs. It counts the dimensions or measurements of products.
As such, you should count the products and weigh the parcels to get international DHL shipping rates, which are measured based on these factors and your client's location.
DHL express globally offers end-of-business-day carriage internationally for shipments between 70kg and 1000 kg.
DHL express worldwide provides end-of-business-day delivery internationally for shipments between 70kg and 1000 kg.
USPS-International Rates & Shipping Services​
USPS has an international courier service to fit your requirements. These services are based on;
*Postage prices.
*Delivery speed.
*Included tracking and insurance.
*Flat Rate shipping options.
Compare DHL International Rates & Services​
Global Express Guaranteed​
It takes 1 to 3 Business Days. Global Express Guaranteed (GXG) facility transports international couriers in 1 to 3 business days, including next-day carriage to many locations in Canada.
GXG proposes competitive international shipping rates and date-certain transport with a money-back guarantee of 1 in about 180 states.
Priority Mail Express International​
It takes 3 to 5 business days. Priority Mail Express International offers reliable, fast, and affordable international shipments to about 180 territories.
A possible date-certain service shipment with a money-back guarantee is obtainable for a few points. Get free courier supplies, including flat-rate envelopes for transporting items up to 4 lbs. Postage prices begin at $45.95.
Priority Mail International​
It takes 6 to 10 business days. USPS offers affordable and reliable international delivery to about 180 states via priority mail international.
The majority of these shipments include insurance and tracking: up to $100 for firm documents and up to $200 for stock. You can transport up to 4 lbs using priority mail international small flat rate boxes and flat rate envelopes, and up to 20 lbs. using Large and medium flat rate boxes. Postage prices start at $28.50.
First-Class Package International Service​
It is affordable lightweight shipping. First-Class Package International Service (FCPIS) is a cost-effective approach to sending lightweight parcels to about 180 states.
Shipments can weigh up to 4 lbs (64 oz) and contain packages up to $400 in cost. Other boundaries may apply based on the target country. This International service includes electronic USPS transport confirmation. Prices start at $14.25.
First-Class Mail International​
It is another affordable international mailing.
First-Class Mail International is the most affordable approach for sending letters, postcards, and flats (large envelopes) to about 180 territories.
Send 1 oz. postcards or letters around the globe with one Global Forever stamp, which currently values $1.30 and never expires, even if the postage price grow. For more oversized envelopes (flats) up to 15.994 oz., postage values vary based on destination and weight, starting from $2.60.
Airmail M-Bags
It can transport a large sum of printed material. Using Airmail M-Bags is a reasonable way to send large content to a single receiver internationally.
You can also send magazines, newspapers, journals, books, catalogs, music sheets, directories, commercial publicity, and promotional matter. Delivery depends upon destination. Postage prices begin at $51.70 at a Post Office.
What affects International shipping Rates?
From the size of your courier to the distance it has to cover, there is a number of reasons that affect the shipping cost.
By considering these as well as additional costs that may apply, you'll get a clearer view of how your shipment charges are calculated.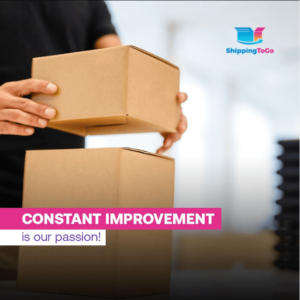 Dimensional weight
Dimensional (DIM) weight is a major factor that may impact international shipping rates.
It discusses package density, which is the total of space it inhabits in relation to its real weight. The DIM weight of your content is called the billable weight when it surpasses the actual weight.
Shipping distance​
Whether you are shipping internationally or domestically may also impact your shipping charges.
The carriers often apply geographic zone to calculate the distance your shipment has to travel. The more space, the higher the fee.
Delivery times​
Depending on the state of origin and destination, carriers will usually offer a series of express and standard service items. The services may vary per shipment, but the time period usually fits into three categories.
1- Time-specific couriers that ship packages in exact time slots
2- Express deliveries counting overnight and upcoming day service.
2- Standard delivery time is between 2 to 7 working days, depending on the journey the shipment has to cover.
How do surcharges affect international shipping rates?
The surcharge is the extra fee added to a base rate. It is significant to be acknowledged and understand which ones relate to your shipment.
Ancillary fees and extra charges might be applied if the shipment needs more paperwork, time, or effort.
Anything that drops outside standard handling and shipping will affect the international shipping rates. Fuel surcharge
This is the common surcharge and covers the changing price of oil. It's considered as a percentage of the courier price and is usually accustomed on a weekly basis.
Odd-sized or oversized packages surcharge
You may be charged additionally for cylindrical and non-stackable shipments as well as for couriers that measure higher than your carrier's standard format. Extended area facility for remote territories
There are extra international shipping rates for transporting packages to remote areas. Dangerous goods
Any hazardous goods shipment that possibly poses a risk to an individual or other shipments will also incur supplementary charges. Address correction
If your transporter needs to fill out paperwork for you, you may be paid correction fees.
Taxes and duties​
It is very important to understand that international shipping rates may also be related to taxes and duties that are assumed to be paid separately.
To find out which fee applies to your courier, consult with your transporter or the customs authorities of the state you're shipping to.
Conclusion​
Before you choose any international shipping service, look out for their management and rates. You must aim for in-depth research before making any final decision.
Don't forget to look at the courier themselves and their mode of transport. A professional shipping company makes sure, their mode of shipment is safe and charges are feasible.
By doing all research and asking the right question, you will find a company that is ready to meet your needs.