Shipping in Israel is a very common transaction.
Israel is not a big country by territory, however, there are approximately 9 million people living in Israel in 2022.
You will find a lot of couriers within Israel that are mostly dealing with handling shipments in the Israeli market.
There is a different kinds of shipments on a daily basis from different cities, including foods from restaurants and documents.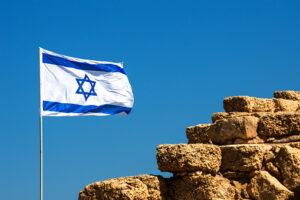 How does shipping work in Israel?
In Israel, you have multiple shipping methods but the primary we all know is via The Israel Post Company we call also in Hebrew "Doar Israel".
These are the methods most companies and citizens use to drive goods from one place to another.
This method works fine, however, there are multiple problems with it.
We will explain the problems later in this short article.
The other shipping method is using a shipping courier such as "Wolt", DHL, and more.
So where is the main problem?
The shipping couriers inside Israel are working fine when it comes to shipping in masses.
You can find great arrangements with a dozen of couriers for shipments daily.
This kind of deal is perfect for businesses, companies, and those who need a shipping service all the time.
But what about a one-time shipment, how does it work?
Well, here is exactly the problem.
In Israel, it's very difficult to find an express shipping service for one-time shipments which you can do online.
If you would like to send a document, a package, or any other object to another city, for example, you have 2 primary choices to do it:
1. Israel Post company.
2. By taxi.
The reason we have only two choices is that big couriers in Israel don't deal with one-time shipments.
It's, of course, their choice but it creates a huge frustration for the individual that doesn't have any better solution for express affordable shipping.
The problems with using Taxis and the Israel Post Service
Taxies are expensive – they can cost up to 100 – 300 Nis (depending on the distance) for a single shipment.
Israel Post Service – You need to go to the branch physically with the package and waste a lot of time in the lines.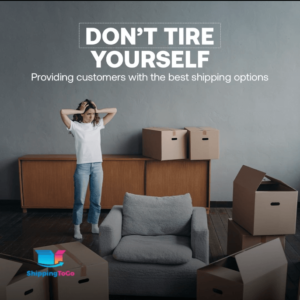 So, How can ShippingToGo can solve this problem?
well, actually there is a solution for this problem, a simple one.
When you use this website for the purpose of shipping inside Israel, you receive some benefits from it.
>> Express shipping: You can choose one of the leading companies to work with like UPS, DHL, FedEx, and more.
>> Fair prices: the prices are not that higher and sent with the Israel Postal Service and they are faster.
And it's much cheaper than using taxies for shipment.
>> Convenience: You don't need to leave your home or take a break from work just to be able to send a single package.
>> Tracking: you can track all the time under the "My orders" section so you can track your package all the way.
>> Full customer service: You get full customer service to answer all your questions via phone, Whatsapp, or Gmail.
How much does it cost to ship a peckage within Israel?
The shipping rates may change and be vary based on multiple parameters such as distance, weight, and size of the package.
an average size shipment with the Israeli Post is around 30 to 100 Nis.
With this website, the price may be in the range of 50 – 150 Nis for small package size.
The best way to know the exact price is by entering all the necessary details in our smart calculator.
After entering them, our calculator will tell you the exact amount of the shipment, and you will be able to make the transaction within a few minutes.